Amazon Great Indian Festival: Best Deals and Offers on Gadgets for Day 2
The e-commerce giant, Amazon India has started its 'Great Indian Festival' which will go on until 20th October. During these four days, it has some good deals on many categories like electronics, clothing, accessories, musical instruments, books, shoes, etc. However, most of the cracking deals are for limited time only. So here we have picked some of the top deals on gadgets available for Day 2:
1. JBL Raaga Synchros S500AR – Rs. 9,999: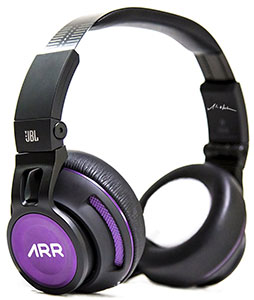 JBL Raaga Synchros S500AR is usually available at Rs. 19,999. It is now available at Rs. 9,999 only. This is an AR Rahman limited edition headphone from JBL with PureBass performance. The LiveStage signal processing technology delivers a more realistic sound experience. It has a detachable cable design with iOS 3 button remote or microphone cable, universal 3 button remote or microphone cable. The headphone is light in weight with steel headband and leather ear cushions. It is powered by 2 AAA batteries which allows for 20 full hours of listening experience.
---
---
2. Sanyo XT-43S7100F (43″) – Rs. 22,990:
Sanyo XT-43S7100F has MRP of Rs. 33,990. It is now available at Rs. 22,990 only. This is a 43-inch Full HD LED TV with Wide Viewing Angle and Reduced Motion Blur. There are 2 HDMI and 2 USB ports, 1 PC port and a 3.5 mm headphone jack. The box speakers provide a crystal clear audio experience and enhanced bass for an unmatched experience while watching your favourite music videos or blockbusters.
---
---
3. Sennheiser HD 598 CS (Matte Black)- Rs. 6,999:
The Sennheiser HD 598 CS headphones has a MRP of Rs. 18,990. It will be available at Rs. 6,999 only. The headphones are closed back, over ear, audiophile grade headphones that combine exceptional sound and comfort. The closed-back design around-ear effectively reduces ambient noise improving the listening experience. It comes with two detachable cables: a 3m cable with a 6.3-mm jack for a home entertainment system and a 1.2m cable with a 3.5mm jack featuring a one-button remote with mic for controlling music and taking phone calls. Lightweight yet robust design with luxurious leatherette covered ear cushions and padded headband deliver exceptional wearing comfort for long listening sessions.
---
---
4. Micromax 40G8590FHD LED TV (40″) – Rs. 19,990:
Micromax 40G8590FHD has MRP of Rs. 39,990. It is now available at Rs. 19,990 only. This is a 40-inch Full HD LED TV from Micromax. The Zero dots LED panel of this TV ensures that every pixel is loaded with colour & depth which delivers life-like detail to whatever you're watching – movies or videos. For Seamless connectivity there are 2 USB ports and 2 HDMI ports. The Micromax LED TV offers an AV experience like no other, with the unique audio-visual entertainment architecture. Revel in world-class home-theatre like experience, with its unmatched audio-video quality!
---
---
5. ANT VR Headset (Black) – Rs. 299:
The ANT VR headset has MRP of Rs. 1,999. It is now available at Rs. 299 only. This VR headset is compatible with Lenovo's smartphones like the Vibe K3 Note, Vibe K4 Note, Vibe K5, Vibe K5 Plus and the Vibe X3. These smartphones support Lenovo's TheaterMax technology. With its unique design, it can support phone sizes starting from 4.5 inches to 6 inches. Special aspherical lenses are distortion free – movies and games can be watched clearly. Innovative design and the lenses gives a 100 degree field of view making it one of the best VR experiences in the market. It can be used with the reading glasses on.
---
---
Exclusive mobile launches:
Coolpad Note 5 (Royal Gold, 32 GB) launch at Rs. 10,999
Xiaomi Mi Max Prime launch (Grey, 128 GB) at Rs. 19,999
Both the smartphones will be available from today midnight exclusively on Amazon.in.
Citibank cashback offer – Get 10% cashback on the site and 15% cashback on the app.
Avail no cost EMI with Bajaj Finserv cards on the purchase of Moto Z and Moto Z Play.
EMI Offer: Get cashback of up to INR 1500/ INR 2400 respectively on Credit Card EMI as Amazon.in Gift Card.
Mods Bundle Offers (Limited period): JBL SoundBoost Moto Mod at INR 5999 (MRP- 6999) | Hasselblad True Zoom Camera at INR 14,999 (Bundled Price) | Projector Mod at INR 15,999 (Bundled Price).
In the Prime Exclusive deal of Amazon, the Apple iPhone 6s (64 GB) will be available at Rs. 42,999 only. The deal starts at 6 PM today which is for Prime members only.
---
Apart from the above deals, there are various discounts on many other categories like:
You can also avail No Cost EMI with Bajaj Finserv cards on purchase of various smartphones.
Along with the above mentioned deals and offers there will be more offers on different products and categories for specific time periods as under the lightning deals so, keep checking the Great Indian Festival deals on Amazon.in and add products to your cart. So, brace yourselves and get ready to grab the huge discounts and offers.
Note: During sale, the prices of products fluctuate frequently and you may or may not see the exact discounts mentioned in this article depending upon the time at which you check the deals.
Stay tuned for more updates!