Amazon's Kindle Oasis with 6 inch display and dual battery system launched at Rs. 23,999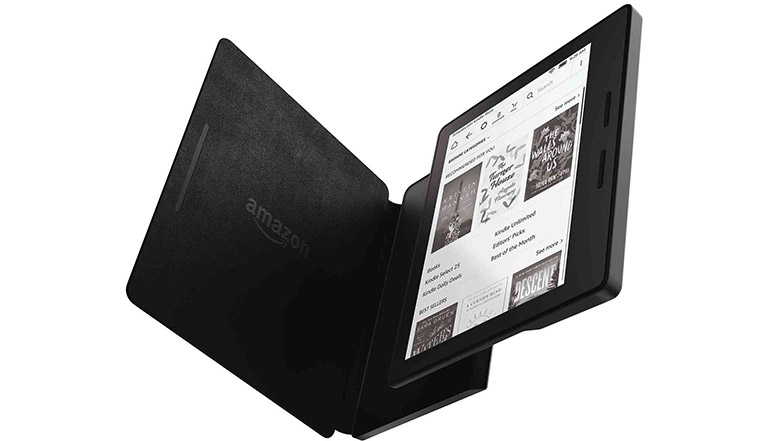 The E-commerce giant, Amazon has finally launched a new Kindle e-reader, dubbed as Kindle Oasis. The 8th generation of Kindle is now available for pre-order in India, starting at Rs. 23,999 and will start shipping in the coming weeks.
The Kindle Oasis features a 6-inch high-resolution display, with a pixel density at 300 ppi, and 60% more built-in LEDs than any other its predecessor, to make it the brightest Kindle ever. It also has Dual battery system as the device will be supported with the leather battery cover, that can charge your e-reader. You can charge both the cover and device simultaneously, when the Oasis is in its cover. The company promises eight week of battery life with regular use.
Another important feature of Kindle Oasis, is its refurbished design. It has large bezel on one side of the device which has in-built buttons for page turns, and also act as the spine of book for comfortable handling. It also has accelerometer sensors, to turn the page upside down, so that it doesn't matter in which way you hold it. Amazon also says the new device is 30% thinner and 20% lighter than previous Kindles, with the thickness of 3.4mm-8.5 mm and weight of 131 g only.
The Kindle Oasis comes in two variants, one with WiFi Plus 3G support, and other with WiFi support only. The former is priced at Rs. 27,999, while latter cost Rs. 23,999.