Instagram introduces 'Stories' with disappearing photos and video in 24 hours
Instagram has introduced a new feature called as, Instagram Stories. The new feature is similar to 'Snapchat' stories, which let you share several images and videos in a row to let people experience your day.
Instagram Stories will let you post as many photos and videos you want and add text, drawings, and emoji, too. The photos and videos that you add to your Instagram Story will be put together in the form of a 10-second slideshow, that will disappear after 24 hours. Instagram says that anything that you post to your Story won't appear in your profile grid or your feed. If you set your account to private, your story is visible only to your followers.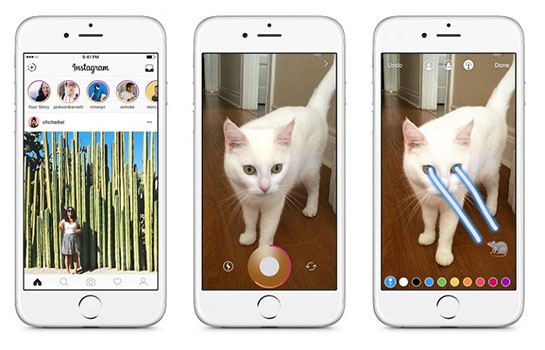 To view someone's Instagram Story, you just tap on their profile photo. If someone has a new Story for you to view, they'll have a colorful ring around their profile image. Tapping right will advance you to the next image or video in a story while tapping left will take you to the previous one and swiping left will skip to the next Story in your feed. However, you cannot like or comment on Instagram Stories and will have to use Instagram Direct and send a private message to that person.
Instagram will be rolling out the stories feature globally on iOS and Android over the next few weeks.