Instagram now Rolling Out Multiple Account Support on Android App
Instagram, the photo sharing service has begun the rollout of their new feature, allowing users to add and switch between multiple accounts directly through their smartphone app. As per the reports from Android Police the new version 7.12.0 of mobile app of Instagram is being tested. The new feature is only available for Android.
The users earlier used mod APKs like Instawogram and others for having the desired function. With the new update, the user has to scroll down to the end in the Settings page of the app and, below 'Clear Search History' you will get the 'Add Account' option.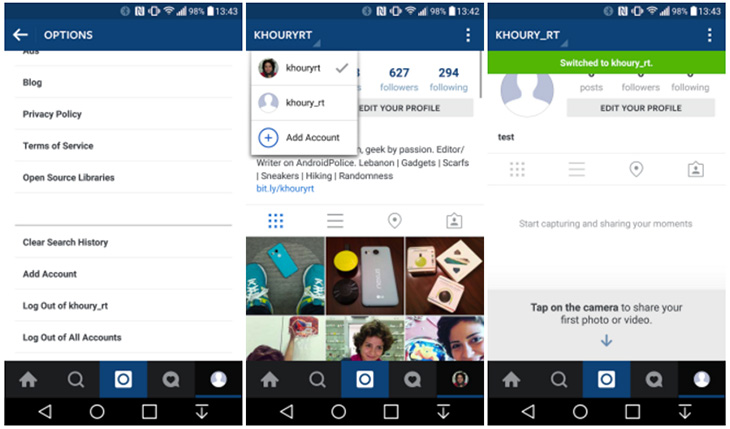 Many of the Instagram users were demanding the option to maintain their balance between diverse accounts inheriting different type of contents.
You can get the updated app of Instagram through APK Mirror or by enrolling in Instagram's official Play Store program present there for beta testing. There is no information regarding the release of the feature for iOS users.
If you are one of the lucky users, then only you might see the option as many people having the latest version with the feature can't see the option.
Image Courtesy – Android Police