Moto G5 Plus to be available in India from 15th March exclusively via Flipkart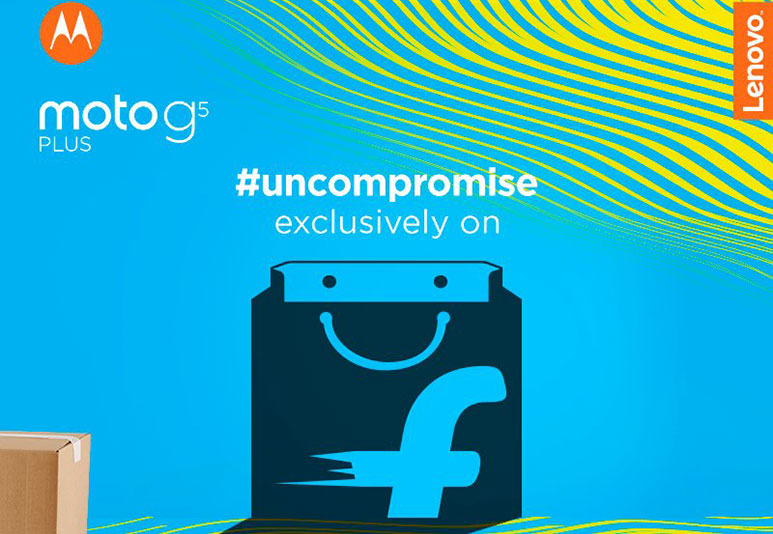 One of the fairly anticipated smartphone of 2017, the Moto G5 Plus will be finally available for sale in India. The smartphone will be available for sale from 15th march exclusively through Flipkart if the tweets from both Motorola and Flipkart are to be believed.
The teasing of the upcoming smartphone was started with social media campaign which asked people to  "Ggggggues the 'G' takeover at Flipkart". After it, Flipkart soon released a video revealing the availability of Moto G5 Plus.
.@Moto_IND A big warm welcome to #MotoG5PlusonFlipkart! The most awaited G is all set to be available exclusively on Flipkart on the 15th. pic.twitter.com/T4abYoD7Oq

— Flipkart (@Flipkart) March 7, 2017
The news was then confirmed through a tweet by Motorola itself.
We're sending a whole lot of love your way @Flipkart. Make way for the ultimate #MotoG5Plus! It is time to #Uncompromise! pic.twitter.com/QQ0i3jkWOR

— Moto India (@Moto_IND) March 7, 2017
The new Moto G5 Plus is powered with a Snapdragon 625 processor and 5.2 inch screen with Full HD display. The storage options include 2GB RAM/32 GB storage and 4GB RAM/64GB storage, the storage capacity can be further extended up-to 256GB using a Micro SD card.
The Moto G5 Plus is equipped with a 12 MP f/1.7 rear camera and a 5 MP f/2.2 front camera. The rear camera supports 4K recording and is provided with a dual LED flash. The smartphone bears a 3000 mAh battery and the connectivity hardware includes a Wi-Fi 802.11 a/b/g/n with dual-band support, Bluetooth 4.2, micro-USB v2.0, GPS.
The smaller version i.e the Moro G5 bears a Snapdragon 430 processor and a 5 inch screen with Full HD display. Storage and connectivity option of the phone are same as that of the G5 Plus but it contains a bit smaller 2800 mAh battery. The camera of the Moto G5 is a 13 MP f/2.0 rear and 5 MP f/2.2 front camera. Though the makers haven't yet revealed the availability of the Moto G5 in Inida but considering the past records of the company, we can also expect the Moto G5 to hit the market on 15th March along with the Moto G5 Plus.
None of the both, Motorola and Flipkart have made a mention about the price of the Moto G5 Plus yet, but for all the previous generation of the Moto G series phones, the company has priced them between Rs. 11,000 to Rs. 14,999 and same is expected for the Moto G5 Plus, but given the fact that the Moto G4 Plus is still a very strong seller around Rs. 14,000 it will be interesting to see how the company prices the phone in India.