New IRCTC Rail Connect app launched for faster tatkal bookings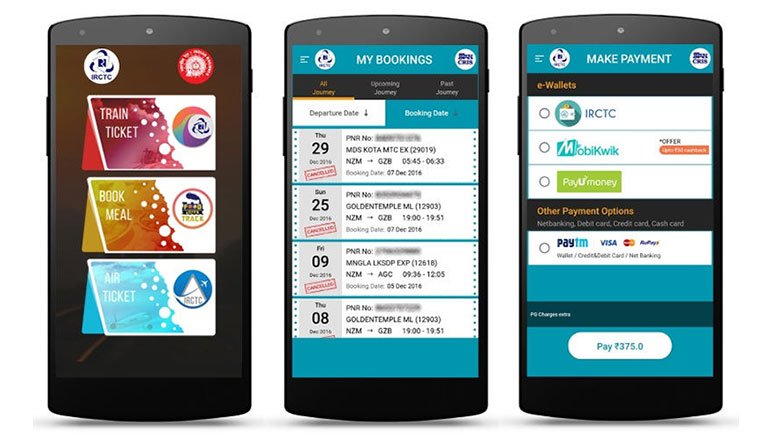 Indian Railways on Tuesday launched a new IRCTC app, dubbed as 'IRCTC Rail Connect' to facilitate booking of train tickets in a faster and easier way. The new mobile-based application will replace the old existing IRCTC Connect app.
The new IRCTC Rail Connect app has features like 24/7 service with no time based checks, synchronisation of mobile app with NGET (Next Generation e-Ticketing) for ticket booking, simple and easy user interface and supports general, ladies, Tatkal and Premium-Tatkal quota bookings. Users can view and cancel old mobile app tickets also.
The new application sports other features like advanced security of self-assigned PIN to login without entering username and password on each login. While, a new user registration and activation can now be directly done through the IRCTC Rail Connect app also.
The new application will be integrated with IRCTC e-wallet for faster and hassle free transactions. It will also provide payment gateway to over 40 banks to facilitate payments through Net Banking, Credit or debit cards and e-wallets like Paytm and Mobikwik.
IRCTC Rail Connect has been developed to bring the power of Next Generation E-ticketing System like High Performance and Enhanced Security. It will enhance the user experience. Currently, e-ticketing system caters to over 10 lakh passengers daily (comprising 58 percent of total reserved passengers). And to increase the ease to users, a new Android-based mobile application for reserved booking IRCTC Rail Connect has been developed.

– Suresh Prabhu, Railway Minister, India.
The new IRCTC Rail Connect app will also be inter-connected with IRCTC AIR, Food on Track mobile apps to facilitate booking of air tickets and food through e-catering. The new app is now available to download for Android devices on Google Play Store.