Sony announces new Headphones & Earphones in India starting at Rs. 6,990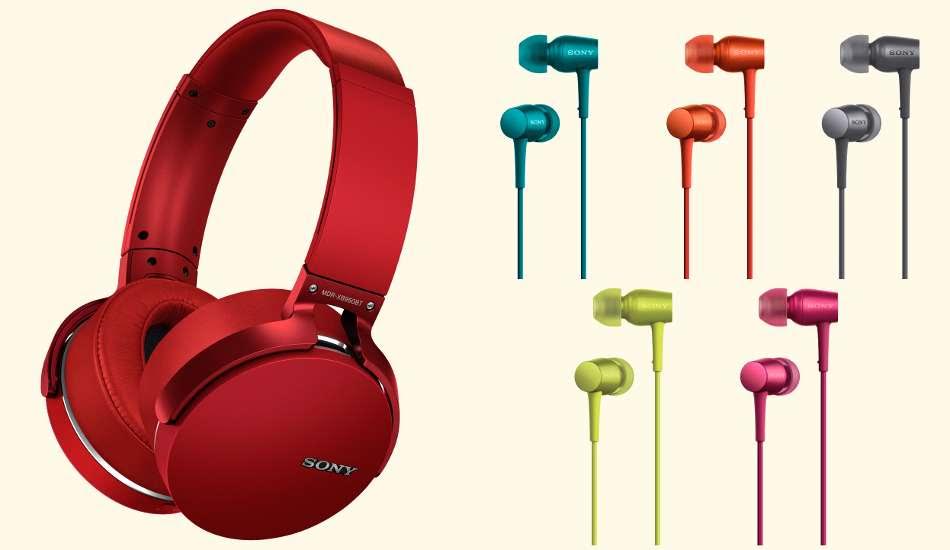 Sony has unveiled their all new series of headphones and earphones in India and all of them support Hi-resolution audio compatibility. The company has named the series as 'H.ear' series starting from Rs. 6,990 and going up to Rs. 12,990.
There are two headphones, two in-ear headphones and one on-ear headphone. The cheapest one is MDR-EX750AP that features a 9mm driver and through its 4-wire ground separate cable you can easily minimize along with cutting the interference present between the sounds left and right on it. It has a silver coated OFC material aiding you to avoid the signal transmission loss by decreasing them. It is offered at a price of Rs. 6,990 by the company.
The second in-ear headphone is MDR-EX750NA having the same features just like MDR-EX750AP but it has the noise canceling characteristic making it different from it. With the built-in battery of lithium-ion the company claims that it can provide up to 16 hours of music playback. The battery is rechargeable through the micro-USB port present on it. You can purchase it at a price of Rs. 9,990.
Sony's MDR-XB950BT was earlier available, but the company has renewed it and relaunched it into the Indian market in red color. It is an extra-bass Bluetooth NFC supporting wireless headphone sporting a 40mm dynamic driver unit to provide powerful sound.  You can easily get 20 hours of music playback with a single charge of 4 hours. It comes with a price tag of Rs. 12,990.
The MDR-100AP and MDR-EX750AP are available in several color options Red, Charcoal Black, Lime Yellow, Viridian Blue and Pink aiding the user to choose their preferred one. As the MDR-EX750NA is only offered in black color.
The headphones and earphones are available for purchase from Sony dealers and distributors throughout India.